Cantina Vieja Restoration Project, Santa Cruz Island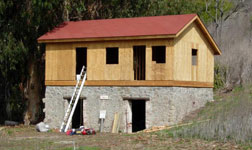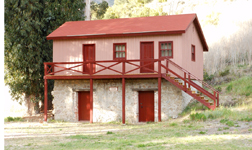 TMRE, in partnership with the Santa Cruz Island Foundation, has recreated and restored the Cantina Vieja on Santa Cruz Island, owned by The Nature Conservancy. Downstairs is the Caire Winery Museum highlighting the Caire Era of wine making, while upstairs is the Stanton Museum dedicated to 50 years of island ownership of the Stanton family.
No Child Left Inside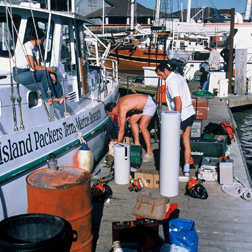 Many students in the communities of Santa Barbara and Ventura Counties have never experienced being on an island, and some have never seen the ocean though it is nearly in their backyard. While thousands of visitors from around the world come to visit the wonders of the Channel Islands National Park and the Channel Islands National Marine Sanctuary, some of our local youth have never benefited from the same opportunity.
The California Department of Education has mandated science standards, environmental principles, and ocean literacy concepts, yet doesn't have the funding for teachers to actually take their students out into the environment for a first-hand experience. The solution, Terra Marine and Island Packers Company of Ventura, have developed a partnership to provide funding to schools that could otherwise not afford this learning experience. With the support of community partners, students from these schools will have a chance to explore unique natural and cultural resources, while on a meaningful and memorable journey to achieving state- mandated science objectives.
We are seeking sponsors for a variety of trips ranging from onboard marine wildlife watching to on island exploration. Each sponsorship is designed to serve a classroom up to 30 students per class. For more information on how you can support "No Child Left Inside". Or contact TMRE.
Animalanda Municipal de Loreto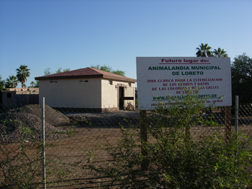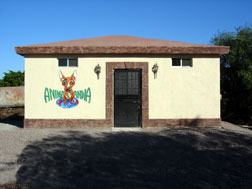 Since 1989, TMRE has found ways to give back to the community of Loreto, and surrounding areas. In 2005, we met a dedicated group of volunteers that for several years had been sterilizing animals on Lucy Gonzales' kitchen table for free. It was a daunting task, as the animal population in Loreto was unchecked, and there was much suffering of abandoned animals, as well as detrimental effects to the environment as they became feral and spread out into the countryside. TMRE assisted this group in forming a NGO, acquiring land from the city, and raised most the funds to build the clinic. It is now one of the most equipped clinics in all of Baja California Sur. However, they always have continuing needs for surgery supplies, volunteers, and funding. Visit the Animalandia website for more information on current needs.
TMRE is pleased to accept tax deductible donations on behalf of Animalandia. Make checks payable to: TMRE/AML, 665 Tabor Lane, Santa Barbara, CA 93108